Peter Dudzic Law, Hamilton

Real Estate Law
Peter Dudzic, B.A., LL.B., has been a Hamilton lawyer and member of the Hamilton Law Association for the past 30 years. After receiving his Bachelor of Arts degree from the University of Western Ontario, he continued his education at the University of New Brunswick where he earned his Law Degree. He was called to the Bar, Law Society of Upper Canada, Toronto, in 1994 and has practiced in Hamilton ever since.
Peter Dudzic's primary focus is Real Estate Law given the extensive knowledge and experience he has attained with all legal aspects of Residential Real Estate. Along with his team, Mr. Dudzic is dedicated to providing value for his clients with Professional, Personalized and Practical legal services.
Peter J. Dudzic Law Office is conveniently located in the Lime Ridge Office Complex, Hamilton Mountain - across from Lime Ridge Mall. Our location offers Free Parking and is wheelchair accessible.
Our primary practice areas include:
Residential Real Estate – Sale & Purchase of New or Resale Properties
Condominium Purchases
New Home Construction Purchases
Mortgage Transactions – New and Refinanced Mortgages
We invite you to review the information contained in this website. The Resources Section includes forms which will facilitate an effective delivery of our legal services to you. Please do not hesitate to contact our office for assistance, questions or concerns regarding your individual legal needs.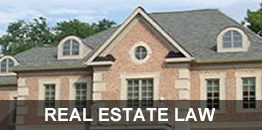 Contact Us
We invite you to contact us for your legal needs and look forward to assisting you.
883 Upper Wentworth St
Suite 312
Hamilton, ON L9A 4Y6
Phone: 905-318-4441
Fax: 905-318-7775
Hours: Mon to Fri - 11:00am - 5:00pm